We're pleased to announce that a preliminary release of the PFx App for Android is now available on the Google Play store. It does not yet have the same level
...
August 14, 2018 Filed in:
News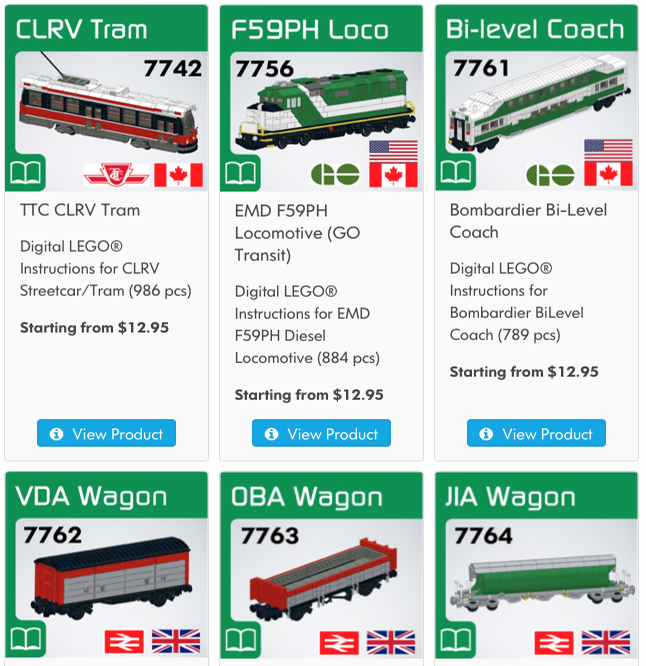 Custom LEGO® train model instruction kits designed by Michael Gale have been available at Michael's personal site brickdimensions.com for a few years. However, in order to expand the range and possibly offer complete kits (with bricks, printed instructions, stickers, etc.), Michael has decided to host and sell these kits in the Fx Bricks store instead. This will allow the kits to be sold more efficiently through the Fx Bricks e-commerce platform with automatic digital downloads provided by Amazon S3. Eventually, these kits will be re-branded as Fx Bricks products with the intention to expand beyond digital downloads, into printed instruction products and eventually into full boxed "sets" with bricks. Fx Bricks intends to expand its product range for LEGO® trains with some exciting new product announcements in the near future.
February 22, 2018 Filed in:
News
We're pleased to announce that a preliminary release of the PFx App for Android is now available on the Google Play store. It does not yet have the same level of functionality as the iOS App--but more updates will be coming soon. We thought it would be better to get the preliminary version of the App out sooner rather than wait for it to be fully developed. Android users get to have fun sooner rather than later!
iOS App + Translations
We're pleased to see the positive response to the iOS app--lots of folks have downloaded it and are using it. Thanks to some very generous and clever backers, the next release of the iOS app will also be available in German (thanks to Alexander Ehle) and Dutch (thanks to Ronald Vallenduuk)! Other languages are pending and we welcome any volunteers for translation! ;) We have a new GitHub repository which we are using for international localization development--drop us a line if you want to contribute.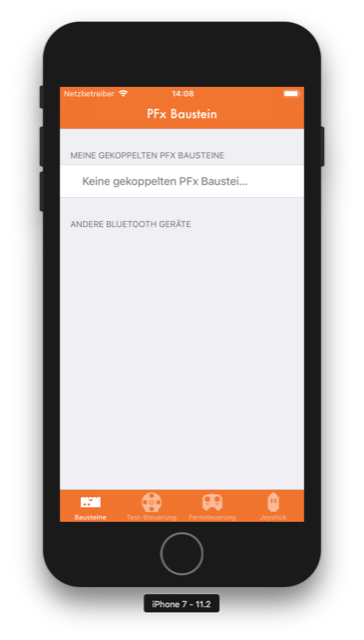 February 19, 2018 Filed in:
News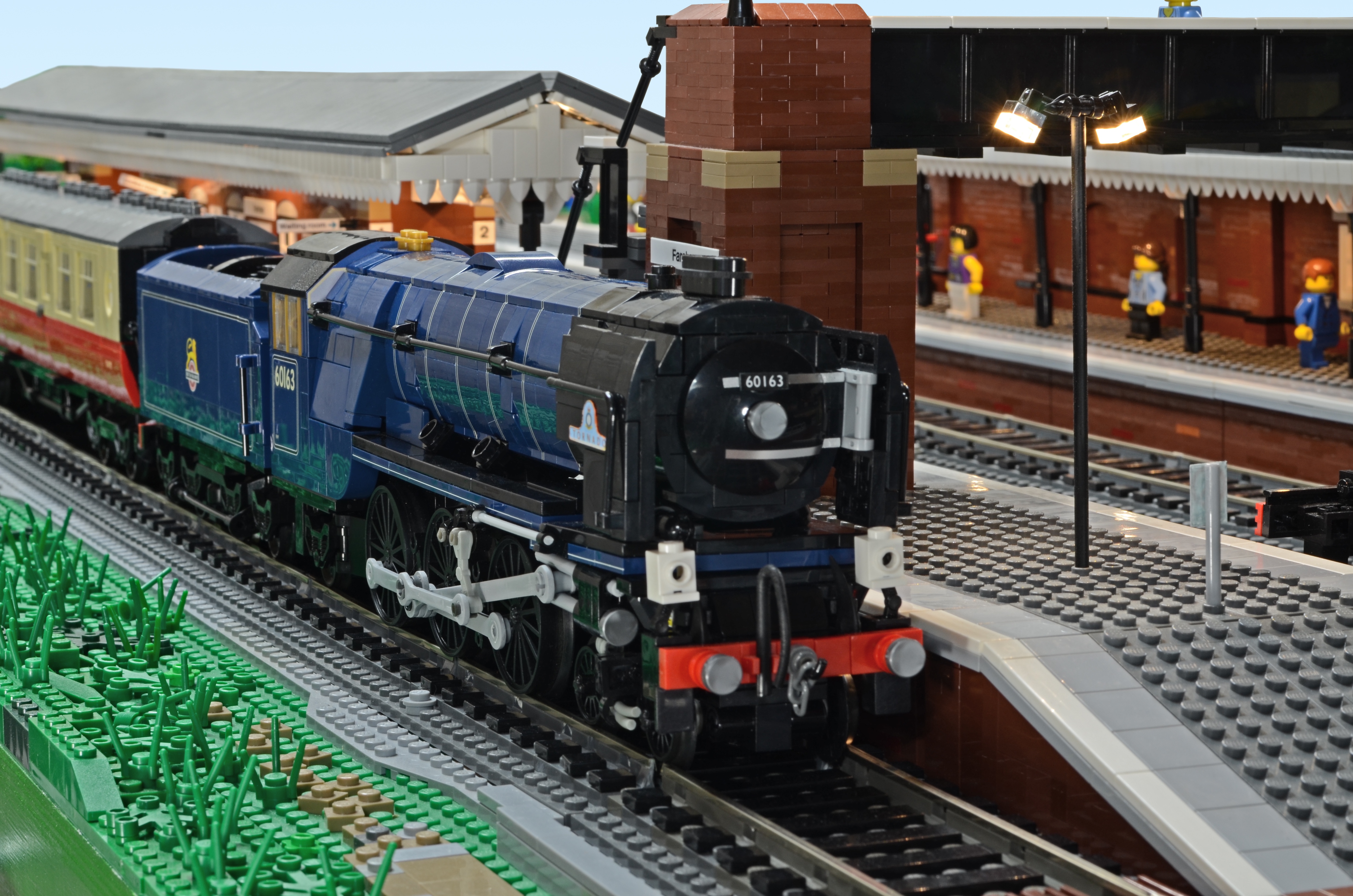 Good news for LEGO train fans! We've just updated our sound effects library with a bunch of new train sounds. These sounds have been carefully chosen and remastered for use on the PFx Brick and can be combined with our new downloadable profiles for extra customization. The sound files have been tagged into these major categories:
Bells - loop-able bell sounds representing both mechanical and electric types
Horns - an extensive combination of popular horn sounds from Nathan, Leslie, etc. mastered in both long and short versions
Misc - miscellaneous sounds including couplers, squeals, grade crossings, etc.
Whistles - a collection of steam whistles representing a range of locomotive types
The biggest addition to our downloadable resources are new pre-configured sound profiles for steam and diesel locomotives. These profiles combine carefully mastered sounds of actual engine/prime-mover noises which automatically playback based on motor speed. This gives the ultimate simulated sound experience of real locomotives! You can customize the profile with your preferred horn or whistle sounds as well as customize the remote control actions for sound playback. The PFx Brick even has "random" playback of sound effects further enhancing the realism. Combined with the customization of motor speed curves, acceleration, and deceleration--a sound equipped LEGO train takes operation to another level!
We plan to add more sounds effects and profiles in the future. In the meantime, checkout the new profiles and have fun customizing them for your models!
February 12, 2018 Filed in:
News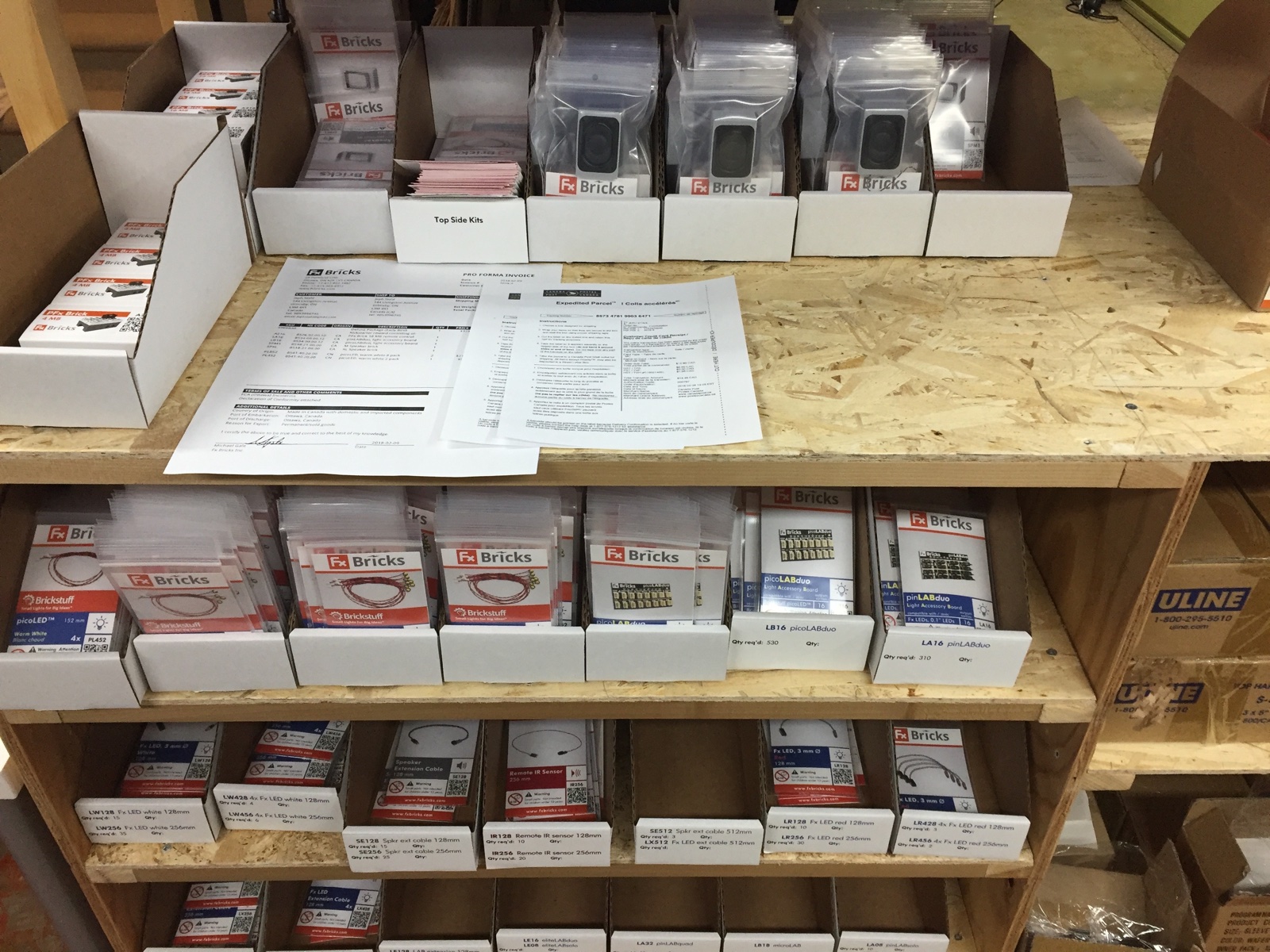 In Jan 2018, we started to ship PFx Brick rewards to our Kickstarter backers. This process is going to take many weeks since we are doing production and fulfillment in parallel. We are shipping our Kickstarter rewards in backer order--that is, the order in which pledges where made during the campaign. We may deviate from this process based on availability of items or other factors--but more or less it will be in backer order.
Pre-Order Deliveries
We would like to apologize to those folks who placed Pre-Orders for the PFx Brick expecting shipment starting now. We received many more Pre-Orders than we expected and have had to procure more parts and extend production to accommodate. Also, we only think it is fair to our Kickstarter backers to fulfill their reward shipment before the pre-order shipments. This means pre-order shipments are going to take many weeks to start shipping. We are sorry and do understand your frustration. In fact, if you are a pre-order customer and are not satisfied with this shipping schedule, we will offer you a refund of your pre-order purchase. Rest assured we are doing all we can to get everyone's order processed and shipped.
The good news is that shipments are occurring everyday. The pipeline of production, testing, packaging and shipping is continuously flowing. We are finding ways of making the process more efficient and will continue to make more improvements. At the end of the day, we want everyone to get their PFx Brick as soon as possible!
February 6, 2018 Filed in:
News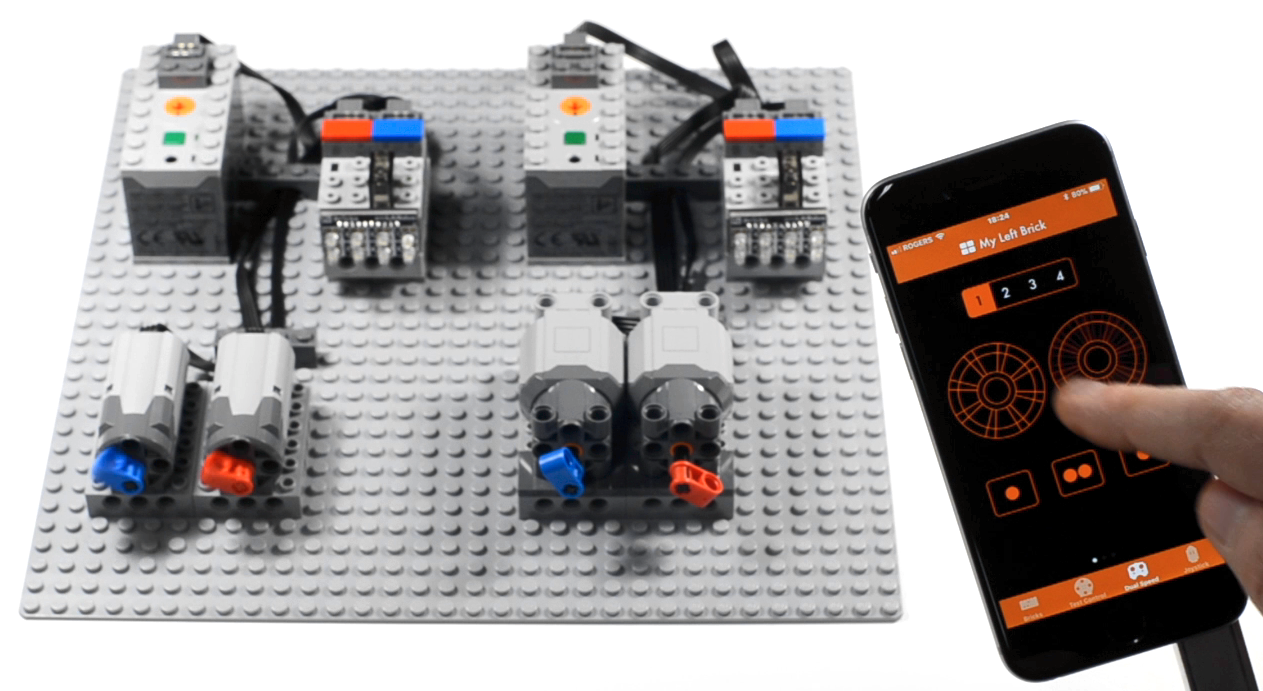 The first release of the PFx Brick mobile App for iOS is now available from the Apple App Store. It includes most of the key features we wanted to implement for a first release such as pairing of multiple bricks, emulation of Power Functions IR remotes, full access to brick configuration, and multiple control panels. We plan to add much more in future and welcome any suggestions from you for improvements, features, etc.
A short video showcasing the use of the PFx App can seen here...
You can download and try the PFx App even if you don't have a PFx Brick. Its available from the Apple App Store.